Ready to be your own boss?
Be Part of Pirnar's Success Story
Become a franchise owner in extremely profitable industry niche
High earning potential with alluring royalty plans
Fast return on investment
Neat & tidy business
Get into business with a prestigious and globally established front door brand
World's leading innovator

of aluminum and wooden front doors

Globally established brand with more than

250 employees

Internationally awarded design and

patented innovations
Reputable

50-year

family tradition

Developed partner network in

30 markets

around the world

Successful franchises

in Dubai, Los Angeles, London, Seul and many more across the EU

Success Story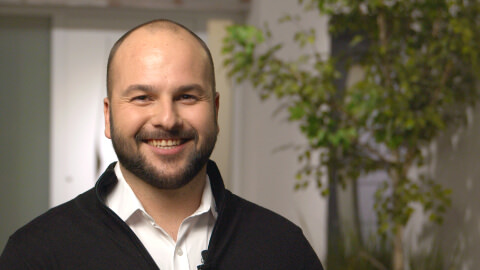 Nothing is easy to sell but Pirnar doors are easier to sell. It doesn't really matter if you are new to the door business. Sure, beginnings are never easy, but with Pirnar, you are never alone.
What do we offer?


Everything you need in order to become a successful Pirnar manager.

Our goal is for you to become independent and perfectly qualified to succeed in the shortest possible time.
TRAINING & SUPPORT

Learn everything you need to know about running a successful Pirnar franchise:

Step-by-step guidance & mentorship
Regular Pirnar Academy training & education
Dedicated operational, sales and marketing team
Day-to-day strategic and operational support at the point of sale

SIMPLE "PIRNAR-IN-A-BOX"
BUSINESS MODEL

Discover the advantages of Pirnar's simple and successfully proven business model:

Neat & tidy business with equipped showroom
1 or 2 employees are enough for running a successful business
One investment for a long period of time
Mid- to high-income customers
Each item sold brings an average of four new potential customers
"No-hassle" process of running a successful business

FINANCING

Start your business venture with a guarantee of extremely fast return on the initial investment:

Individually tailored financing
Initial investment from 50.000 to 120.000 € and a 7-year contract.
Fast return on initial investment (2-3 years)
High margin even with small volumes
Favourable financing terms and access to the capital you need to follow your dream

FULL MARKETING SUPPORT

Make a full use of Pirnar's established and proven marketing strategy that will help you gain new prospects and handle local digital promotion:

Lead generation advertising campaigns run by the headquarters team
Corporate identity material & guidelines
Communication material & guidelines
Sales material & guidelines
Who we're looking for?
Opening a Pirnar franchise means joining a family and a committed community. You don't need to have an experience in door industry. Beyond just financial aspects, we are looking for people who are:
Sales oriented and focused on achieving set business goals
Passionate & ambitious about running a business of luxury brand
Deeply involved in the day-to-day and strategic aspects of the business
Looking for an ownership business opportunity
Driven by personal fulfillment
Good in leadership & management skills
Aligned closely with the Pirnar brand and vision
Amazing custom showroom and competitive location
Running a Pirnar Franchise means running a neat and tidy business. You don't have to worry about huge staff management or expiration dates. You will work in an amazing custom-made showroom on a competitive location.
Showroom
Fully equipped showroom with standard Pirnar furniture elements.
Well-planned exterior and interior design to create the best presentation of the products.
A prudent choice of front doors that allows presentation of the whole range, from inexpensive to the most prestigious ones.
Creation of architectural solution for the equipment in your sales unit.
Location
We will advise you on how find a competitive location with good visibility that receives plenty of vehicle and foot traffic with parking availability and ease of access for cars and pedestrians.
4 Steps to Success
Take these four short steps. We'll get in touch with you and examine possibilites of our mutual cooperation.
#1

STEP 1

A questionnaire

Click on the button below and complete the form. We will send you a short questionnaire.

#2

STEP 2

An acquaintance telephone conversation

We will call you and discuss all the details about the possible cooperation in order to find out whether we are compatible.

#3

STEP 3

A Meeting

You will present in details your business plan draft with objectives and facts & figures which will draw the first lines of a successful future business cooperation.

#4

STEP 4

Signing a Contract

After signing a contract you will start with a Pirnar Academy training to quickly gain all the knowledge. We will also help you with a presentation of a sales space and give you all support you need to be successful. You become our partner and a member of our family.
Discover the
world of Pirnar